400-0400-00 Christie Digital Projector Lamp for Christie DS+65
Categories
projector lamp for Christie
Album
View larger image
Model
400-0400-00
Base Type
UHP
Rated Power
300/250W
Life Expectancy
2000 hours
Voltage
220V
Product Name
christie projector lamps/lights/bulbs
Lamp parameters
UHP300/250W1.35 E21.8
Size
56*56
For projector
Christie DS+65,DS+650,HD 405,DS+655 etc
Usage
Business,Education,Party,Home theater,Gifts etc
Advantage
High brightness and cost-effective
Price
Highly depend on the quantity
Packing
original or neutral packing
Warranty
Free 120 days from the date of Invoice
Minimum order
1 pcs
Unit Price

US $ 50-259

/

piece

Update Time
2019-01-20
  400-0400-00 Christie Digital Projector Lamp for Christie DS+65

Our aim is "to satisfy every client,provide you reassurance and create pleasant cooperation".
Our Company is one of the best projector lamps suppliers in Guangzhou,China and specializes in all kinds of projector lamps and bulbs more than 10 years. We can offer our customers with high quality projector lamp and bulbs in a advantage price.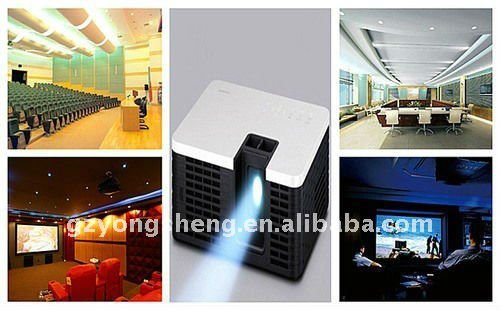 Payment &Shipping Terms:
1.MOQ: 1piece/pieces
2.Port:Guangzhou
3.Package details: neutral or original packing
4.Shipment By International Express:

5.Payment terms:

For projector: Christie DS+65,DS+650,HD 405,DS+655
PD.CINEO 3 1080,CINEO3+
CINEO3+ 1080,CINEO30 1080,F30 1080
CINEO30 720,F3 SXGA+,F3 XGA,CINEO 32
F3+,F3+ SX+,F3+ SXGA+,F3+ XGA
F30,F30 SX+,F32 1080p,F32 SX+
F3 SX+,F3+ SXGA,F32 wuxga,F30 wuxga
DP.dVision 30 1080p XC,dVision 30 1080p XL
dVision 30 WUXGA-XB,dVision 30 WUXGA-XC
dVision 30 WUXGA-XL,dVision 30sx+XB
dVision 30sx+XC,dVision 30sx+XL
iVision 30 WUXGA 
Spare parts 
1.LCD panel
2.Power supply
3.mainboard 
4.Ballast unit
5.Remote control
6.Color wheel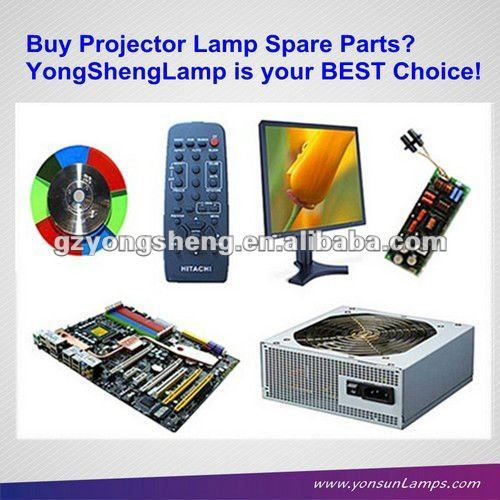 Contact us
1.If you have any questions about the products and us, please feel free to contact us online or leave us message.
2."Quality First, Customers Foremost"is the aim of our service.Your satisfaction is exceedingly important to us.So please do not hesitate to contact us.We will provide you our best price and nice service!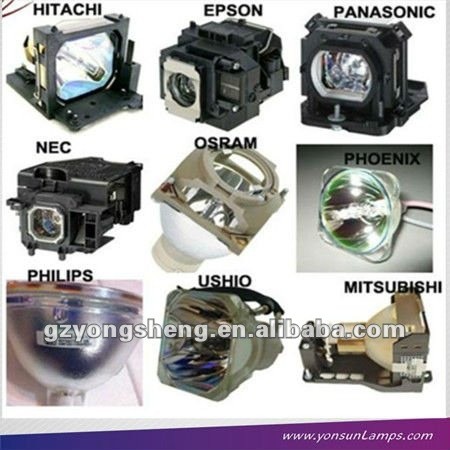 Tips To Make The Lamp Last Longer:
1) If the brightness can be adjusted, use the optimum brightness level.
2)Do not expose the lamp or the projector to direct sunlight which will cause potential damage to the same beyond repair.
3)The best way to enhance the life of these lamps is to operate them in a suitable climate which is neither too hot nor cold.
4)Use the projector in an area where there is sufficient space available for the heat rejection and venting of heat from the projector.
5)Fans are vital parts that aid cooling, so they need to be cleaned and the dust should be removed from the filters that clog the same.
6)Overheating is the major cause that leads to lamp failures. So switch off the lamps and let it cool when not in use, this will increase the lamp life.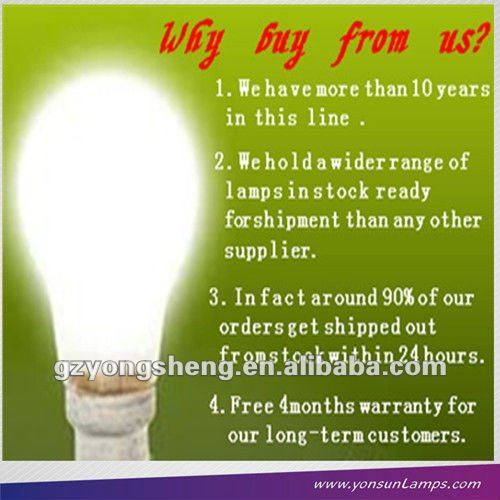 Some other Hot Sale Brands of Projector Lamps for your reference as below:
Brand
Part No.
Lamp Parameters
Fited for projector model
        Epson     
ELPLP13
UHE150W
EMP-50C 70C
ELPLP21
HSCR165P18 48*52
EMP 53/EMP73
ELPLP27
UHE200P18 48*52
EMP 54/EMP54SS/EMP74/EMP74SS
ELPLP28
UHE200P22 1.0 
EMP-TW200/EMP-TW500
ELPLP30
UHE200P21.9 60*60
EMP61/EMP81/EMP821/EMP828
ELPLP31
UHE200P18 48*52
EMP 830/EMP835
ELPLP32
UHE170P19.5
EMP732/EMP737/EMP740/EMP745/EMP750
ELPLP33
UHE135P19.5
EMP- S3/EMP-TWD1
ELPLP34
UHE170P19.5
EMP82/EMP62
ELPLP36
UHE170P19.5
EMP-S4
ELPLP37
NSHA230P21.9 60*60
EMP6000/EMP 6100
ELPLP38
UHE170P19.5
EMP 1710/EMP1715/EMP1705/EMP1700
ELPLP40
NSHA210P21.7 53*53
EMP 1810/EMP1815/EMP1825
ELPLP41
UHE170P19.5
EMP-S5/EMP-X5/EMP-5E/EMP-52/EMP-S52
ELPLP42
UHE170P19.5
EMP-822/EMP-83/EMP280/EMP-X68
ELPLP46
NSHA275WP21.7 53*53
G5200/G5000/5300
ELPLP47
NSHA210P21.7 53*53
EB-G5100/5150
ELPLP50
UHE200-170P19.5
EB-824/EB-825/EP-826/EB-84
          Hitachi        
DT00401
HSCR150H6H5050
CP-S225/cp-S225A/cp-S225AT/cp-S225W
DT00461
HSCR150H8H5050
CP-HS1080/CP-1000/CP-275/CP-X275WA
DT00471
NSH250W65*70
CP-X430/HX2080/2080A
DT00491
NSH250W78*78
CP-HX3000 HX6000 X990 X995 HX7000
DT00511
HSCR150H6H5050
CP-S318/HS1050/HS1060/HS1095/HX1098
DT00521
HSCR150H6H5050
CP-X327/HS1090
DT00601
NSH310W65*70
CP-HX6500/6300/HSX8500/X1230 X1250
DT00621
HS120AR10-2E R60
S235/HS900
DT00661
HSCR165H11H5050
HD-PJ52/PJ-TX100/PJ-TX100W
DT00731
HS180W5050
HX2075/2175/CP-S240/CP-HX3188
DT00751
HS200AR10

-

2E 5050

HX2090/3180/HCP500X /580/50X/3280
DT00757
HS200AR10

-

2E 5050

HX2075A
DT00771
NSH285W55*55
HCP-7000X/6600/6800/7500X
DT00781
HS150KW09-2E 45*45
HCP-70X/60X/RX60/RX70/75X/76x/CPX1
DT00841
NSHA220W50*50
HCP-80X 800X 810X 880X 890X/980X/X200
DT00871
NSHA275W55*55
7100X/7600X/8000X/CP-X809
DT00891
NSHA220W50*50
CP-A8/ED-A100/ED-A101/ED-A110/ED-A100
DT00911
NSHA220W50*50
90X 900X 960X 6680X
             NEC   
LT60LPK
NSH220W55*55
LT220+/LT240+/LT245+/LT265/HT1000
MT50LP
NSH200W65*70
MT850/ MT1050/ MT1055/ MT1056
MT60LP
NSH275W65*70
MT860/MT1060+/MT 1065
MT70LP
NSH275W65*70
MT1070/MT1075
NP01LP
UHP300/250W 1.3 50*55
NP1000+/NP2000+/
NP02LP
UHP200/150 1.0 E19
NP40+/NP50+
NP03LP
UHP200/150 1.0 E19
NP60

+

NP04LP
VIP260WE20.6
NP4000/NP4001
NP05LP
NSHA210W5050
VT800
NP06LP
UHP330/264W60*60
NP1150/NP1200/NP1250/NP2150/NP2200
NP07LP
NSHA210W5050
NP300/NP400/NP410W/NP500/NP500W
NP08LP
UHP200/150 1.0 E19
NP41/NP43/NP52
NP09LP
UHP200/150 1.0 E19
NP61/NP62/NP64
VT40LP   
NSH160W6065
VT440/VT440G/VT440J/VT440K/VT450
VT45LP
NSH135ENA4545
VT45/VT45K/VT45KG/VT45L
VT50LP
NSH160W6065
VT50/VT650
VT60LP
NSH200W5055
VT46/VT460K/VT465/VT560/VT660/VT660K
VT70LP
NSH130W50*50
VT37/VT47/VT570/VT575/
VT75LP
NSH180W50*50
LT280/LT380/VT470/VT470K+/VT670
VT80LP
NSH200W50*50
VT48/VT48

+

/VT49/VT49+/VT57/VT58

VT85LP
NSH200W50*50
VT480/VT480+/VT490/VT490+/VT491
Please send your message to us
*
We will reply your inquiry to this Email as soon as we see it

Focus on mobile phone clients
Address:

Room 2203, Building B of Tianshengmingyuan, No.111 West Shipai Road, Tianhe, Guangzhou, China